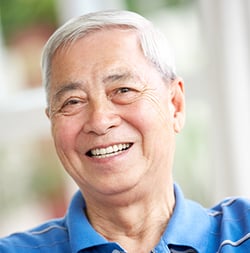 Advanced Treatment for Damaged or Missing Teeth
We work hard to prevent dental damage and maintain your healthy smile. However, we understand that dental concerns can still arise. Fortunately, we offer a number of restorative treatments using the latest techniques and materials.
What Is Restorative Dentistry?
Restorative dentistry is customized treatment designed to repair damaged teeth, replace missing teeth, and improve oral function. Your dental restorations can also significantly enhance your appearance and self-confidence. No matter what your dental concerns, we have a treatment to suit your needs. Our restorative options include:
Why Choose Pacific Hills Dental for Your Restorative Care?
Drs. Pietrok and St. Germain are highly experienced restorative dentists with training from some of the finest dental institutions in the country. When you come to our practice for restorative treatment, they will work meticulously to make sure that your restorations are virtually indistinguishable from your natural teeth. They also use advanced imaging technology to provide the most accurate diagnoses and to ensure that your restorations fit comfortably and naturally. Our digital X-rays and intraoral cameras provide detailed images that can be magnified many times on an exam room computer. Drs. Pietrok and St. Germain also use CEREC® technology to provide same-day restorations in many cases. Finally, we offer a wide array of restorative materials to meet your budget, health needs, and cosmetic goals. Our advanced porcelain and zirconia come in many different shades, and they have a natural sparkle and translucence.
Do You Require Restorative Treatment?
If you have a cavity, cracked tooth, dental infection, or missing teeth, you will benefit from our meticulous restorative care. At your consultation Dr. Pietrok or Dr. St. Germain will help you select the right procedure to reinstate your dental health. Your dentist will also help you choose the type of material that meets your unique needs.